The Everything Toltec Wisdom Book
A complete guide to ancient wisdoms
By Allan Hardman, Toltec Master
Available NOW !!
Allan Hardman became a true Toltec Master several years ago, and it is the way he lives his life. He was one of my best apprentices. For sure, you will enjoy this book very much.

-Don Miguel Ruiz, author of The Four Agreements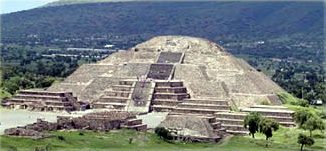 Allan Hardman is an insightful, poetic and compelling writer. The Everything Toltec Wisdom Book provides a fascinating look inside yourself, into the deepest truth of who you are, and gives you an easy to implement, step-by-step guide to using Toltec Wisdom to live a life that is happy, fulfilling, and successful. Learn powerful tools to heal yourself and create your life with a warrior's clarity and purpose. This book will show you how to really live the wisdom of The Four Agreements.

You will understand and apply the three masteries of Toltec Wisdom to your life:
The Mastery of Transformation
Allan brings his unique background in emotional and spiritual healing into the Toltec Wisdom that was given to him by his teacher, don Miguel Ruiz. Now you can follow this ancient tradition to transform the way you think, feel, and love!
Allan Hardman is a Toltec Master who trained for more than ten years with don Miguel Ruiz, author of The Four Agreements. He now teaches nationally and guides spiritual journeys to sacred sites in Mexico and Peru through his Web site, www.joydancer.com. He is the author of numerous articles, including "The Perfect Dream" in the anthology Healing the Heart of the World alongside contributors such as Deepak Chopra, Caroline Myss, Dr. Andrew Weil, and others. He lives in Sonoma County, CA.