REGISTER NOW IN THE Joydancer Store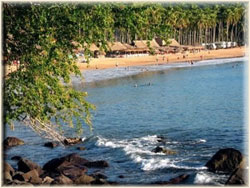 SEE LOTS OF PHOTOS OF CHACALA HERE
About Chacala, Nayarit, Mexico:
Chacala is an amazing little beach community on the Riviera Nayarit of Mexico's tropical west coast. The airport is Puerto Vallarta, two hours south. Chacala has escaped (for now) the high-rise development of most of Mexico's beaches, and remains a laid back typical village of a few hundred fishing families, lots of kids, and a group of "internationals" who gather each winter to enjoy the summery weather and participate in the community.
The often-deserted half mile beach is certified by the government as clean and safe, and the thatched palapa restaurants along the sand serve fresh seafood and other Mexican specialties. They are the perfect place to enjoy a cold drink and big plate of ceviche or coconut shrimp after a day of spiritual adventures.
For more about Chacala see "The Chacala Pages" here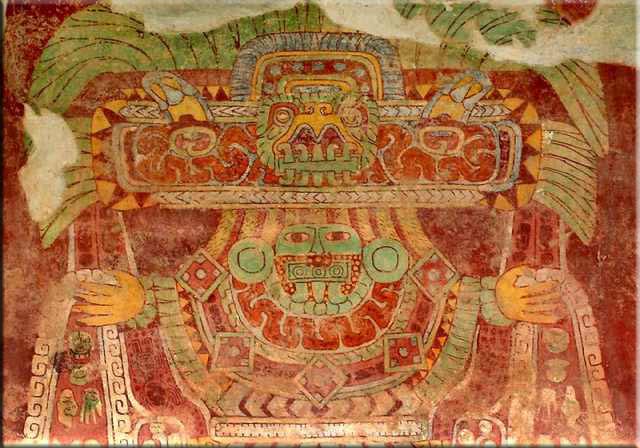 The Great Goddess at Tetitla, in Teotihuaca, Mexico
OUR GOALS:
Our goal is to fall into love with ourselves and all of creation.

To remember the truth of who we are as unique expressions of Life.

To transform our personal dream and become master artists of our lives.

To come together in spiritual community to support each other's remembering.

Take home tools and experiences to continue our spiritual evolution, and reflect our truth to the world we live in.

And to continue to communicate as a community, strengthening our love, wisdom, and support.
WHAT WE'LL DO:
We'll gather on the rooftop patio of The House of the Eagles, Allan's home in Chacala, for teaching and discussions.
Travel to the Los Toriles pyramid complex for a powerful ritual in the circular temple built for Ehecatl Quetzalcoatl, the god of the wind.
Hike the jungle valley of the throat cutters past ancient petroglyphs to a sacred pool for a special ceremony of forgiveness and release.
Surrender to the Angel of Death at the ocean.
Drum at a ceremonial fire on the beach.
Travel local back roads to natural hot springs.
Enjoy the people and village of Chacala.
Relax on the lovely empty beach, hang out, and eat fresh seafood straight from the ocean.
Create a community of acceptance, love, and respect.
SUGGESTED PREPARATION:

The Everything Toltec Wisdom Book by Allan Hardman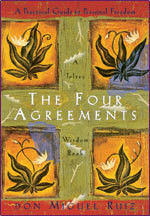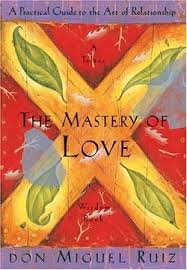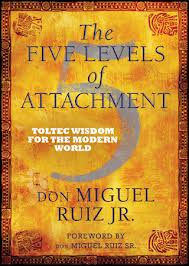 The Four Agreements, Mastery of Love, and other books by don Miguel Ruiz
The Five Levels of Attachment by Miguel Ruiz, jr.
"TACO" – Allan's Toltec Apprentice Community Online.

JOURNEY DETAILS:
Our airport is Puerto Vallarta. We'll advise or arrange transportation to Chacala for you, depending on your need.
We can also arrange your lodging in a comfortable local accommodation (there are no luxury hotels. Yea!).
The cost of the week of teaching and adventures is $925. We need a non-refundable deposit of $150 to hold your space. The balance of $775 will be due no less than one month (30 days) prior to commencement of the workshop. Of course, you can pay the entire amount now if you prefer, or Lynn in the Joydancer office can arrange monthly installments. 707-528-1271.
The balance will be non-refundable less than 30 days prior to the start of the event, unless Allan Hardman or Joydancer.com cancels the event or an act of God or man makes it impossible to hold, in which case all money paid will be refunded.
This full amount pays for the five days of Toltec by the Sea, all group excursion fares, and the final evening celebration feast. It does not include other meals, airfare, ground transportation from and to the Puerto Vallarta airport, accommodations for the week, or extra personal activities like whale watching with local fishermen or trips to the alligator farm. We can, however, help you with all of your logistics and lodging. Please book early so we can assure you the best accommodations and travel arrangements available.
Details about converting to pesos, what to bring, what to leave home, directions, weather, and other Mexican details will be sent on registration.
Is Mexico Safe? Watch this video: http://www.youtube.com/watch?v=vutcVw06vjI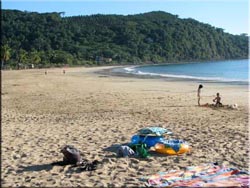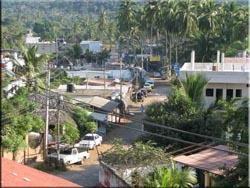 Chacala Beach & Downtown Chacala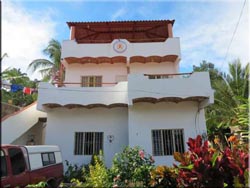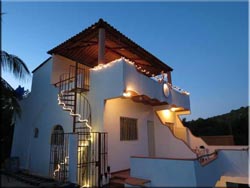 House of the Eagles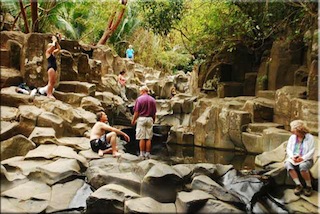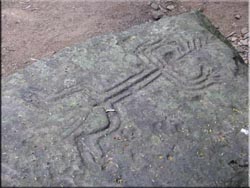 Petroglyph Pool and a Petroglyph of the Corn God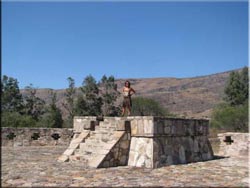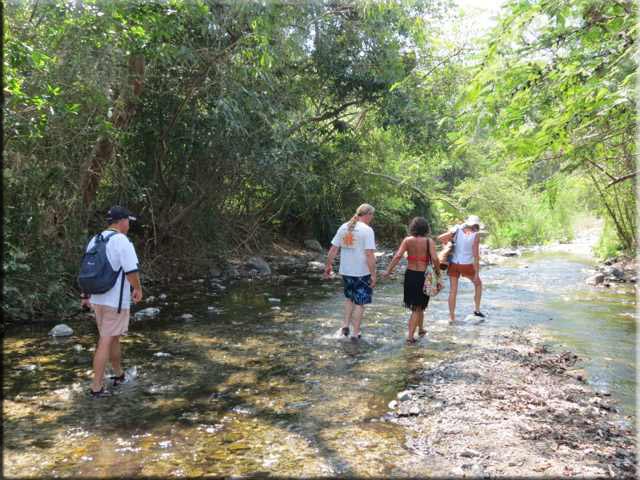 Los Toriles and the river walk to the Hot Springs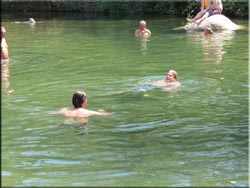 Hot Springs Pool and a beach fire pit
FOR MUCH MORE ABOUT THE TOLTEC TRADITION, INCLUDING ALLAN'S ONLINE APPRENTICE PROGRAM "TACO," GO TO www.ToltecOnline.com

"When you transform your whole dream,
magic just happens in your life.
What you need comes to you easily because spirit moves freely
through you.
This is the mastery of intent, the mastery of the spirit, the mastery of
love, the mastery of gratitude, and the mastery of life.
This is the goal of the Toltec.
This is the path to personal freedom."
Miguel Ruiz, The Four Agreements.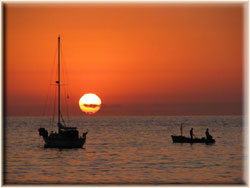 A blog about budget rentals in Chacala is here
Read about Chacala in the New York Times here
If you're interested in joining us see the information below. If you have any questions, e-mail the Joydancer office at info@Joydancer.com. Or call us at (707) 528-1271. For an estimate of airfare and complete travel information, contact our travel expert, Karen Chieppa at (707) 823-1080, or use this form
Yours in Love and anticipation of an incredible time together,

TRIP REGISTRATION
Tell your boss, invite your partner and send your check, call with your credit card, or use the Joydancer Store link below to make your $150 deposit to hold your place. Then sit back and appreciate your good sense and wisdom. You can pack later.
Your deposit can be made in the Joydancer Store or by check or Money Order made payable to "Joydancer.com."
We can also arrange monthly installment payments with your credit card. Please call the office at 707.528.1271 to make these arrangements.
Your credit card debit will read "Joydancer.com."
Mail your checks payable to:
Joydancer.com
1055 West College Ave, #197
Santa Rosa CA 95401-6504