Summer Celebration of Life
Celebrating Love, Life and all things Sacred
Date to be announced
Hardman Gardens


Santa Rosa, California
REVEAL YOUR TRUTH: Vision Quest
SET YOUR INTENTION: Despacho Ceremony
CELEBRATE YOUR LIFE: Fire and Drumming Ceremony
Plus time for socializing, eating, singing and laughing!

HOSTED AND LED BY: Allan Hardman and Francis Rico

This yearly gathering offers a day dedicated to the sacred, and honors the divine presence within each of us. We gather in loving community to grow, to celebrate, and to support each other in realizing that love is the foundation of everything that makes life worth living.

*** includes dinner and 'smores ***
Space is limited, so...
Register in the Joydancer Store Right Now

Video of Summer Celebration of Life 2011 (6:56)
"Creating Spiritual Community Through Love in Action"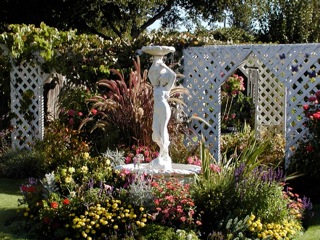 Please join us for this very intimate and joyful day
in a beautiful private garden in Santa Rosa, Ca.

This yearly gathering is a celebration of the love we are learning to share. In these rapidly changing times, it is more important than ever to know and share with our community, and to experience the embrace of this social and spiritual family that we each belong to as artists of the spirit. Together we can create a family that cherishes us and recognizes our unique contribution to life, and that welcomes the resources we each bring to the group. No matter who you are, no matter your place in life, you are part of this family of love. Please join us in this celebration.
The Vision Quest is an opportunity to take the questions and issues you are experiencing directly to Spirit for illumination and guidance.
The Despacho is a beautiful ceremony of direct communication, heart to heart, between us and the ultimate – the heart of creation. Bring your intention to the despacho and receive the profound gift offered through this ritual.
The Fire Ceremony - with drumming, music and dancing, celebrates the day's journey with an opportunity to release the energies and patterns that we've learned no longer serve us, and to restore ourselves to the creative potential and exuberant love for life that are our birthright.
Register NOW in the Joydancer Store
Thank you Allan, for such a magnificent Summer Celebration, 2011. Everything seemed so perfect from start to finish. The garden truly felt like heaven on earth, with the wonderful music, splashing, fountain, and joyous flowers. It was such a joy to be together in community, and to journey together through the magical and powerful ceremonies with you and Francis. All of us truly merged together into the One Love— and shared the unique qualities we bring to co-create Heaven On Earth. D.H., California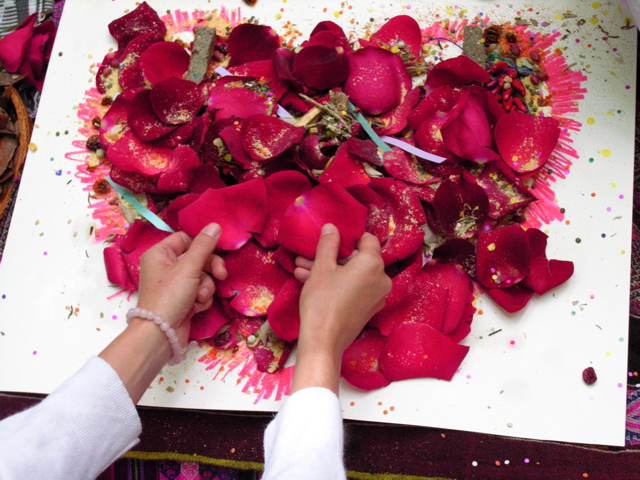 I wasn't quite sure what to expect as this was my first Despacho and I was kinda nervous. When I got there everyone was nice and open hearted and it had a good energy vibe bouncing around. Then the fun began, I loved it when they passed out three rose petals and we each put our intent into the petals and offered it to the altar in the center -- after a magnificent drumming circle! It was intense to see myself offering parts of myself to the despacho but it was a way to keep me focused on my intent. Later that night we burned the offerings and had some great 'smores, along with music and singing, it was much fun and I enjoyed myself greatly. I am definitely looking forward to going again. Darren, Vacaville, California.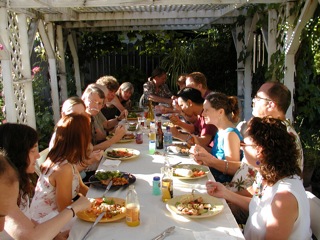 I loved that there was a mix of ritual and party and music and food and FIRE – a rich blend of organic movement and focused intention. YUUUMMMMEEEEEEEEY. J.S., California
For ten years, from 1995 to 2004, Miguel Ruiz presented the "Circle of Fire Ceremony" to the Toltec community, and the Tradition was carried forward at Allan Hardman's "Joydancer Summer Celebration of Life". For 6 years the Celebration was a three day event at Walker Creek Ranch in West Marin County, CA. In 2011 we moved to "Hardman Gardens" a beautifully landscaped private garden in Santa Rosa, CA. Now, in 2012, we gather once again to celebrate together Life and Community.
See below for videos of previous Summer Celebrations

Directions will be provided upon registration
SCHEDULE

9:00 am ~ registration and gathering
****
10 am ~ Vision Quest
****
12:30 pm ~ Lunch
****
1:30 pm Altar Creation
****
2:30 pm ~ Despacho Ceremony
****
5 pm ~ BBQ / Dinner
****
7 pm to 10 pm ~ Fire Ceremony / Drumming Circle
****


At Joydancer, we are Dancing in Joy with Life

Presented by Allan Hardman, Francis Rico & The Joydancer Spiritual Community
JOIN US!!
VIDEO & PHOTOS
of previous
Summer Celebrations of Life